Was the Immigration Department on a go slow or was there a sick out on Sunday?
At any one point on Sunday afternoon, no more than two Immigration officers were on duty at their booths at Piarco International Airport.
The absence of Immigration officers caused chaos at the airport on Sunday afternoon. Imagine five international flights arrived at Piarco to meet this problem. Incoming passengers were frustrated. They said everything under the sun. Many cussed, many were tired after long flights, and others just wanted to go home.
But their cries fell on deaf ears and the lines grew longer and longer with each arriving flight. But two dignitaries were so fortunate as they were processed immediately and allowed to leave that area.
They are former President George Maxwell Richards and Minister in the Office of the Attorney General, Fitzgerald Hinds.
It took passengers at least two hours to be processed by the Immigration Officers before they were allowed to go to Duty Free and Customs.
Contacted for comment, former Transport Minister Devant Maharaj said, "Hundreds of travelers were frustrated and agitated by the incompetence at the airport after waiting close to two hours to be processed. Further, adding to their frustration was the quick manner arriving Minister Hinds and former President Max Richards were processed while travelers suffered.
"The inability to be proactive married with unprecedented incompetence of the Minister of Works and Transport to respond to this crisis is symptomatic of Rowley Administration. While Minister Hinds was whisked away normal travelers had to suffer."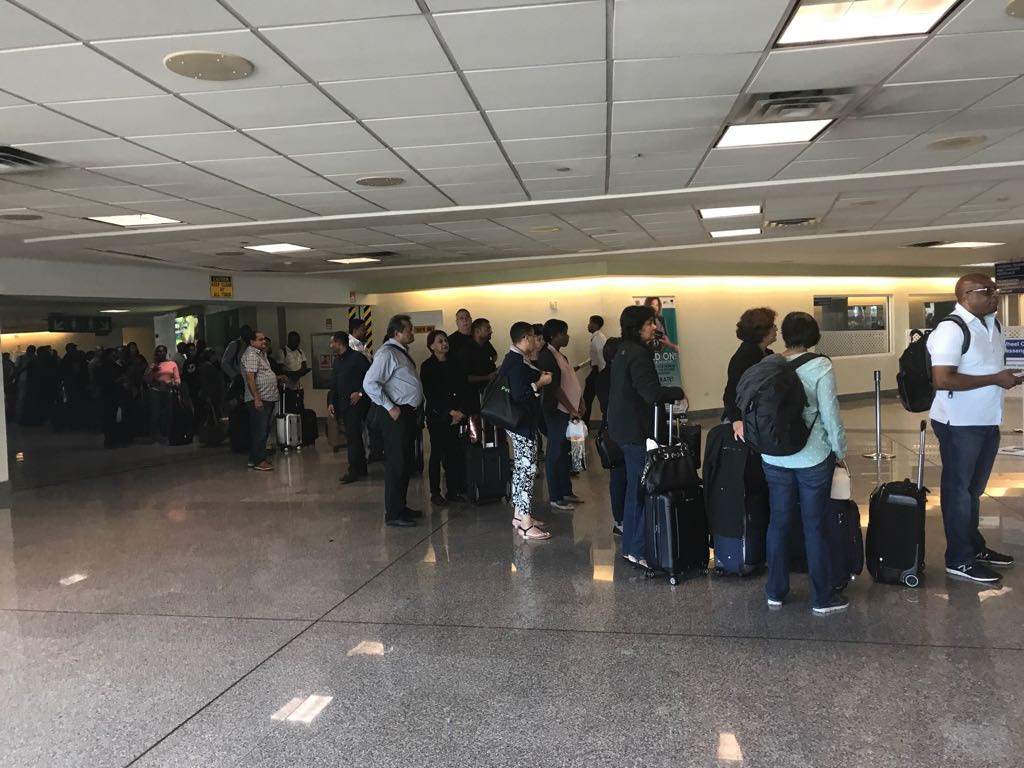 LONG LINES AT PIARCO INTERNATIONAL AIRPORT ON SUNDAY