When you make a deal and that deal backfires, then you must suffer the consequences of your actions.
So Ancel Roget, President General of the OWTU, must take what he gets now. Now, he is questioning Prime Minister Dr Keith Rowley for wanting to meet with Opposition Leader, Kamla Persad-Bissessar, to discuss national issues.
Hear Roget, "I was appalled to see that instead of talking with us (the trade unions) he wants to talk to those who he said previously could not do the job. But he wants to have talk sessions with them. You condemn them for not being able to do the job (yet when) you run out of ideas you want to talk with them. We are at our wits end and must take action."
This was the same Roget, along with the trade union movement who signed a memorandum of understanding on August 27, 2015 with Rowley and the PNM at the Hyatt Regency in Port of Spain, in which there was an agreement for consultations.
Turning his attention on possible job cuts in the private sector as alluded to by Rowley during the latter's conversations forum on Tuesday at the Point Fortin East Secondary School, Roget declared he would have none of this and neither will the labour movement allow itself to be fooled by pronouncements made on political platforms.
He added, "I want to say to this government and those in charge of governance in this country, people are suffering and no amount of talk, no amount of trying to convince me that I have to suffer more for you to balance your books, will suffice," Roget said.
"And so we are only hearing about announcements on political platforms about public sector cuts, we will not accept that. It is our right to do what we think necessary in defence of our members, from daily paid workers to to public sector workers.
"We will not accept that workers must bear the brunt and that the full yoke of adjustment must rest squarely on the shoulders of workers.
"That is not what we sat and drafted out and agreed to (when the MoU was signed). Indeed, we were aware back then of the challenges we would face and as a result of that we drafted a proper way forward, a blueprint to surmount and overcome all challenges."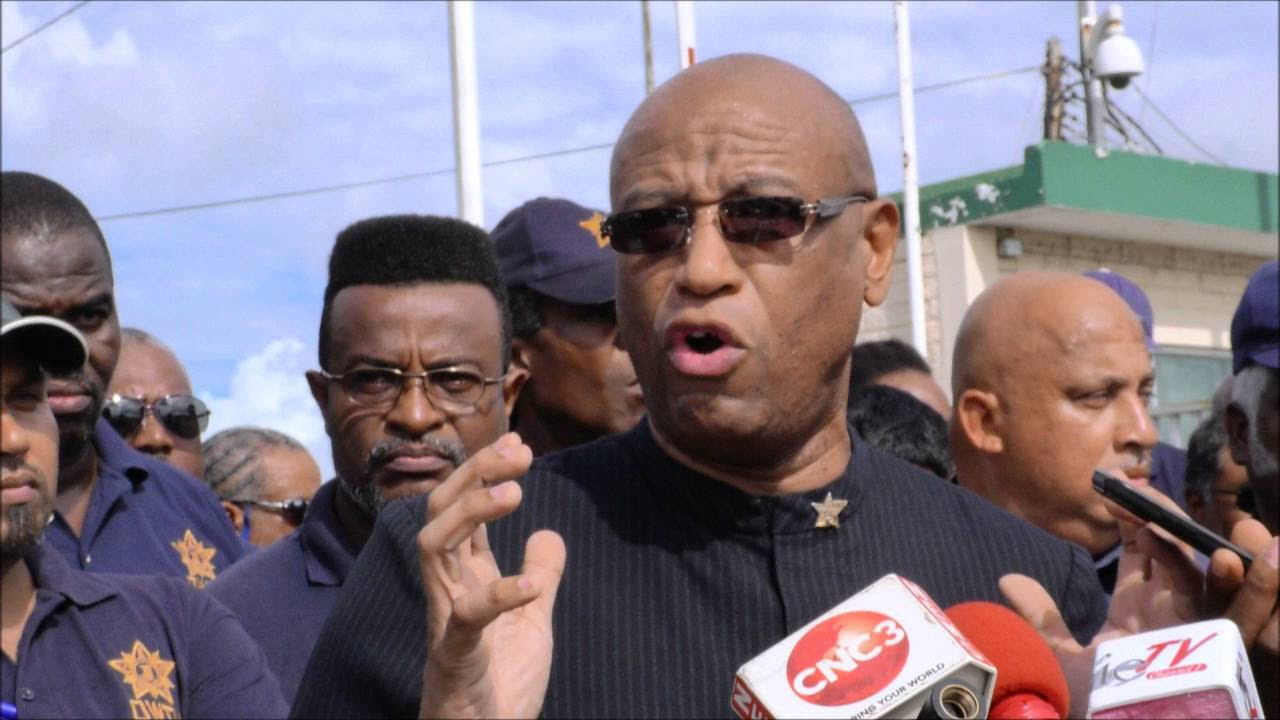 ANCEL ROGET