Opposition Leader, Kamla Persad-Bissessar, is seeking a meeting with Prime Minister Dr. Keith Rowley, to discuss the way forward for the Sangre Grande Regional Corporation.
Persad-Bissessar sent a letter dated December 7 to the Prime Minister.
The following is the full statement from the Mrs. Persad-Bissessar:
"A fundamental pillar of our constitutional democracy is that through the electoral process the people have the right to choose who governs them.
Sometimes, our political diversity coupled with the right to choose results in an electoral deadlock. The election result in the Sangre Grande Regional Corporation is a case in point.
The results released by the EBC show that in the Sangre Grande Regional Corporation the people have chosen to give equal control of the Corporation to the PNM and the UNC through an equal number of councilors and aldermen.
PNM spokesmen are wrong when they claim that they will take control of the Corporation despite the deadlock.
There is no provision in the law to break the deadlock.
Compelling legal arguments can be made on both sides of the divide but, to resort to costly and protracted litigation in the courts would not serve the best interests of the people of the Sangre Grande region.
Legal questions about control of the corporation because of incumbency or otherwise are very far away from the homes and lives of people.
What people care about is urgent relief in Matelot and environs, jobs, crime, better health care, education, and infrastructure. We need to get working on these things that are important to people.
Now is not the time for a lengthy legal battle or political struggle – the deadlock situation should be resolved as soon as possible through mutual agreement of the parties.
We need the Council of the Sangre Grande Corporation to sit and use the powers of the Corporation to help those in need and especially those who are now suffering because of the recent natural disaster that has hit Matelot and environs.
It is my respectful view that the electoral impasse at the Sangre Grande Corporation provides us with a unique opportunity to forge a new path of governance to give effect to the choices of the people including the many silent voices of those who chose not to vote.
It is an opportunity for both parties to come together and agree on a solution that works for the benefit of all the people of the region.
There are many innovative options which can be explored to give effect to the will and needs of the people of the region.
In the circumstances, I have called upon Prime Minister Dr. the Honourable Keith Rowley, Political Leader of the PNM and his team to meet with us for constructive and meaningful dialogue on the way forward at the Sangre Grande Corporation in the interest of all the people of the region and to serve the greater public good."

KAMLA PERSAD-BISSESSAR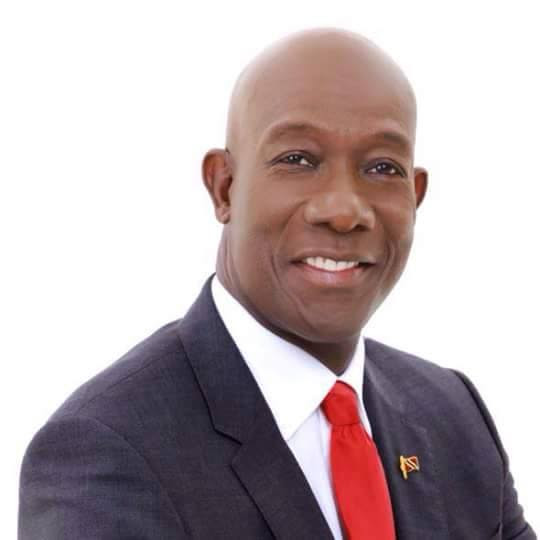 DR KEITH ROWLEY