Former Housing Minister, Dr Roodal Moonilal, says the Government has abandoned the housing program and is telling citizens "do it yourself".
In other words, Moonilal says the housing program under this Government has collapsed.
Moonilal issued the following statement on Saturday:
"The hopes of over 100,000 citizens have been dashed by the remarkable betrayal of the Rowley led PNM government with the dramatic announcement that citizens should build their own houses.
The government has thrown its hands in the air and surrendered. This spells the death knell of the construction industry and will escalate poverty and crime.
After promising to build 10,000 houses in their 2016 budget presentation and trumpeting the private public partnership (PPP) model for building homes in 2017 the Minister of Housing now says "do it yourself". The Minister has effectively resigned and says "don't ask me to build houses". He has abdicated his responsibility.
The initiative being advanced IS NOT a substitute for home construction. This is a watered down "land for the landless " program, it was intended to work alongside an expansive construction Programme. The government has spent 30 million dollars doing audits and spying and "Maco -ing " who going Federation park and now has no money to build homes for deserving citizens. They spent so far in excess of 30 million dollars persecuting the contractors who they owe, now they have no money to build houses for the poor.
What has become of the 45,000 person database of the Land Settlement Agency (LSA) for the land for the landless program? What will become of the 500 applicants chosen for processing by a televised national random draw ? Are these citizens to reapply?
To this day since 2015 the EMBDC has failed to distribute one lot of land to the former Caroni workers but has sued five contractors. Now we are told that the lands earmarked for the Caroni workers are to be given away to HDC applicants. This is another betrayal of a commitment make by the government.
The Minister of Housing must tender his resignation in the aftermath of the collapse of his housing Program."
SOD-TURNING FOR MAHOGANY COURT 
VIEUX FORT 
TOURING RIVER RUNS THROUGH PROJECT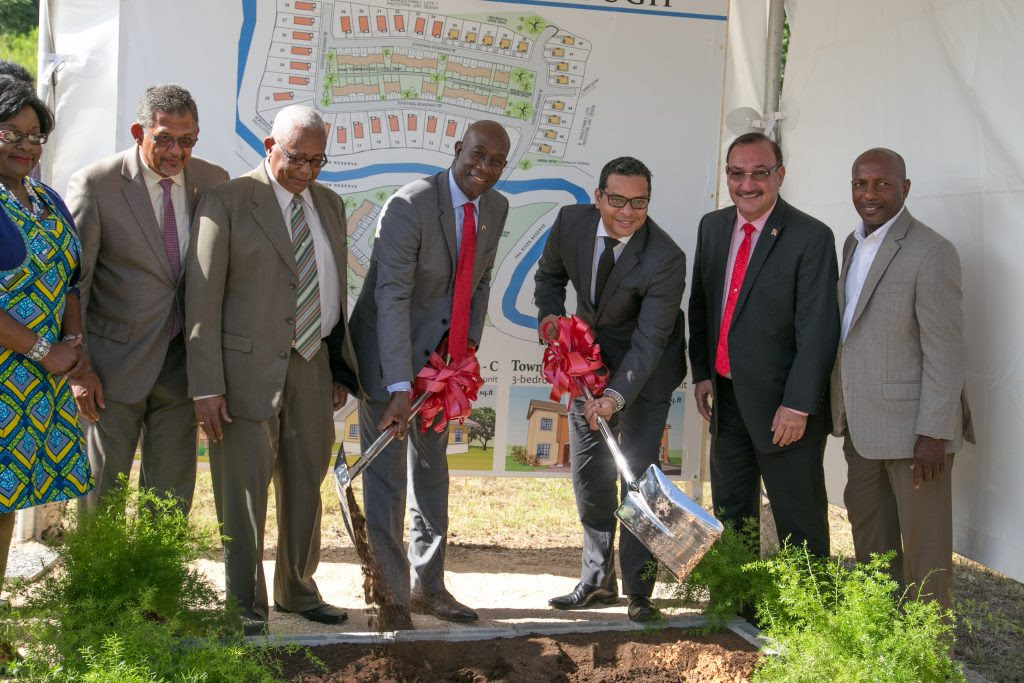 MORE SOD TURNING 
SOD TURNING IN MORUGA