Everyone is still talking about Sunday night's victory by the Trinidad and Tobago men's 4×400 meter relay team at the IAAF World Championships in London.
"What we giving them? How is the Government going to reward the champions?" These were two of the many questions in the media following the dramatic victory by the national team.
The quartet of Lalonde Gordon, who ran the anchor leg, Machel Cedenio, Jereem Richards and Jarrin Solomon stunned the heavily favoured US men's team to snatch gold in the men's 4×400 metre finals.
But one of our champions, Jehue Gordon, has not gotten all the promises made by the last Government when he won the IAAF World Championship 400 metre hurdle gold in Russia in 2013.
Speaking on television on Sunday, Gordon said when he returned home after winning gold, he remembered getting a handshake at the airport. Then he said, he got a house and $800,000 in cash. He also got a bursary as a student of the University of the West Indies.
But the promise made to him that he would get free Caribbean Airlines travel for one year did not materialize. He was also promised a field to be named after him. That has not happened either.
But he is hopeful that the 4×400 relay team would be richly rewarded for their victory on Sunday in London.
JEHUE GORDON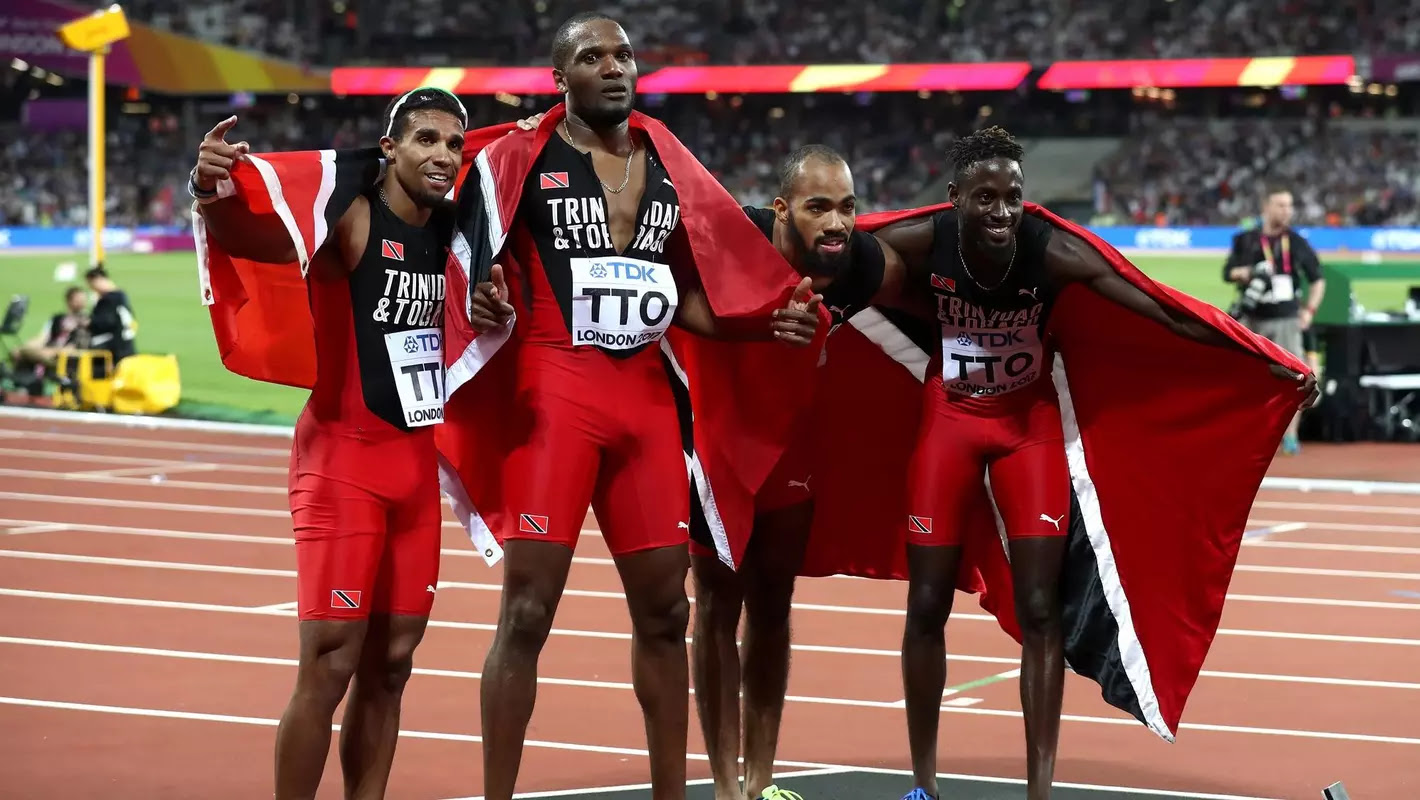 TRINIDAD AND TOBAGO'S 4X400 METRE TEAM
LALONDE GORDON AND JEREEM RICHARDS AFTER THE RACE